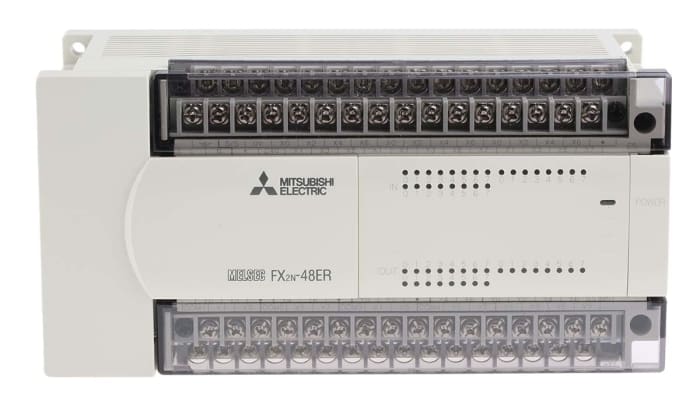 The FX2N series base units are are available with 16, 32, 48, 64, 80 or 128 input/output points.
It is possible to choose between relay and transistor output type. Triac output types for 110 V AC for sink/source are also available.
Over 30 types of special function and additional I/O modules are available to customise FX2N to your automation tasks.
Advanced analogue design mean that in many cases the same block can be used for voltage current operation and, in the case of the FX2N-8AD, additional temperature operations as well.